Glamour Swimsuit Shoot with Kristen Jensen and Panasonic
Product #:

UUU728
Manufacturer #:

UUU728
UPC:

UUU728
Overview
Photographers will learn the proper camera settings as well the best natural light along with the proper reflectors needed for each situation. This workshop will provide insights to understanding the delicate lighting procedures needed to better capture and control the set. Photographers will learn to bring out their passion for capturing amazing models in Bikinis in this intense workshop.

---

What is the Unique Photo Expo?
From Beginners to Professionals...
Don't Miss NJ's Largest Photography Event Ever!
Learn from the world's best photographers
Explore and experience photo excursions
Interact with manufacturer representatives
Shop and take advantage of incredible sales
Enjoy surprises, raffles, and more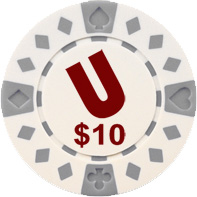 FREE $10 Token With Purchase Of Class
Please bring your camera, a notebook and pen. Please note that there will be no refunds or rescheduling for any Unique Photo Expo Classes.
View the Highlights of Last Year's Unique Photo Expo
Product Reviews
There are no reviews for this product.
Specifications
Detailed Specifications
Additional Information:

Instructor, Lou Freeman

Mary Louise Freeman was born into a loving family in Atlanta, GA. She grew up excelling in many of the creative arts and showed most impressive promise in photography and painting. By the age of 8, her talent was recognized and encouraged and this served as the catalyst for her pursuit of a career in the visual arts. As her creativity evolved, she left the Southeast and moved to New York to pursue her photography career. Lous passion for the visual arts has led her all over the globe. Shes traveled from Los Angeles to Chicago, London to Milan and Barcelona, honing her skills.

Lou has a Masters in Fine Arts from the University of Georgia and has studied at the International Center of Photography in New York. Her career in Photography spans 20+ years, insuring this visionarys collection of work is as diverse as it is strong. Her goal is to consistently produce powerful images that engage the audience. Lous expertise, professionalism, and life long commitment to the arts has kept her name and talent top of mind in the Advertising, Fashion, and Fine Home Interiors/Exteriors industries. Lou has been awarded two ADDYs and one OBIE for her advertising photography. She loves nurturing others interest in photography and has taught at the Creative Circus and Portfolio Center in Atlanta. Lou has also been featured as a guest lecturer for the APA.

Her work can be seen:
Champion Sportswear, Coca-Cola Co. , Coors Brewing Co. , Dillards, Elle Dcor, Fruit of the Loom, Hanesbrands Inc. , Harpers Bazaar, Icy Hot, JC Penny Co., Kmart, Lord and Taylor , Macys, Marshalls, Metropolitan Home, Modern Bride, Playboy Magazine, Polo Ralph Lauren, Saks Fifth Ave., Seventeen Magazine, Simon Malls, Smithsonian Magazine, Talbots, Target, TJ MAX, TLC, Tommy Hilfiger, TV Guide, Vanity Fair Magazine, Vanity Fair Intimates , Volkswagon, Wal-Mart and more.

Additional Information:

This is any additional information pertaining to a product.
University Information
Date:
Jun 23, 2012
Right Side Notes:
Please bring your camera, a notebook and pen. Please note that there will be no refunds or rescheduling for any Unique Photo Expo Classes.
Where:
Where: Unique Photo
123 US Highway 46 West
Fairfield, NJ 07004
Phone: 973-377-2007
Level:
Everyone
You may also like