A Unique™ History

Unique Photo is all about you!
Unique Photo is in New Jersey and is different from any camera store. The friendly and knowledgeable staff here, along with fantastic prices, are the easiest and the best reasons to check out Unique Photo!
Established in 1947 by Bernard and Harriet Sweetwood, Unique Photo has prided itself on being a leader in the photographic industry. Soon after opening their first photographic supply outlet in Brooklyn in 1947, Bernard and Harriet opened over 20 retail outlets in department stores across the tri-state area, eventually opening the Hoboken Camera Center in 1950. In the years that followed, Unique Photo grew to become one of the largest privately owned photographic supply distributors in the world. In 2008, Unique Photo became NJ's Only Camera & Video Superstore, moving into a spacious location in Fairfield, NJ. Our facility was conceived by Jonathan and Matthew Sweetwood, CEO and President respectively, who took over the daily operations in the 1980's. Alexander Sweetwood, V.P. of Operations and Purchasing, became the third generation to join the company and he recently graduated with an MBA from Montclair State University. While Unique Photo is a modern company, constantly on the cutting edge, we have never forgotten our roots. By running a family owned business, the Sweetwood's have maintained the fundamental values that have kept Unique Photo at the forefront of the industry.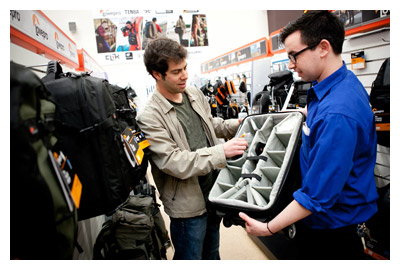 Customers always come first at Unique Photo. We pride ourselves on our helpful and knowledgeable staff of professional photographers and videographers trained in a variety of fields and disciplines. From the moment you walk onto our sales floor, one of our salespeople will be there to assist you with whatever question you may have. Need advice on gear for an upcoming shoot? Having trouble with your point and shoot? Interested in industry news and upcoming product releases? You can be confident that one of our highly trained and experienced staff will have all the answers.
Whether you are an amateur or professional, Unique Photo is here to help.
Our superstore stocks over 20,000 brand name products from all of the top manufacturers: Canon, Nikon, Olympus, Panasonic, Sony, Fujifilm, Leica, and many more. From digital cameras to darkroom supplies, Unique Photo has it all.
Want to try before you buy? Unique Photo boasts New Jersey's largest rental equipment program.
Ready to trade in that old glass for something new? Utilize our premiere camera trade-in program to ensure you get the best possible price.
Need some tech support? Bring your camera in and any of our sales people will be happy to help.
Looking to shoot the breeze with other photographers? Enjoy a freshly brewed cup of joe at our Red Roasters coffee bar and WiFi lounge.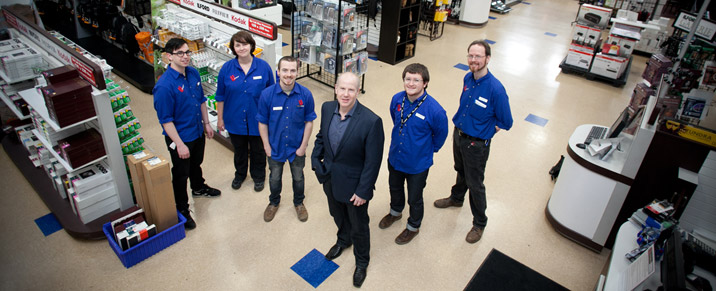 We safeguard our inventory in a carefully maintained and temperature controlled environment. Our product lines are constantly checked by supply managers who track and rotate goods as they enter our facility. Once your order is processed, it is carefully packaged and prepared for shipment. Your package - large or small - is afforded the same personal attention whether it's traveling locally, nationally, or internationally. From our hands to yours, your order is handled with care and attention.
Unique University's mission is to help our customers "Create Better Pictures" by providing photography education for beginners to experts. With events daily, it is the place where photography groups such as local camera clubs, ASMP, PPA and others meet.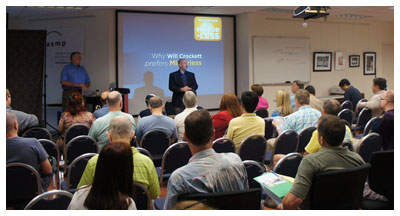 We have a full curriculum of classes and seminars from world famous speakers such as Lindsay Adler, Will Crockett, Rick Sammon, Tyler Stableford, Art Wolfe, Ron Wyatt, and Michael Yamashita. We offer photography experiences to offsite locations such as the Prudential Center for Nets Basketball games, Meadowlands Horse Racetrack, Lakota Wolf Preserve, NJ Jackals Baseball Stadium, Botanical Gardens, Ballooning, and much more. Our technical classes include such topics as basic D-SLR photography, D-SLR video, lighting techniques, Adobe Photoshop, Elements and Lightroom, composition, editing and printing, wedding photography, HDR photography, and working with speedlites. We also offer one-on-one personalized instruction and much more.
---
From rattles to racing brakes, Unique Photo supplies it all - Shop at one of our subsidiaries for the great prices and service you have come to expect from Unique Photo.