WTFlash Seminar with Canon Explorer of Light, Bob Davis
Class Code:

UUU210
Available Dates
There are currently no upcoming classes.
Upcoming Classes & Events
Skill Level:

Everyone
In this seminar, Canon Explorer of Light, Bob Davis, shares his expertise in Flash Photography. Bob Davis, one of the country's best wedding photographer, will review his best shots and discuss the lighting used to capture each image.


FREE $20 Gift Card With Purchase Of Class (May not be combined with other offers or promotions.)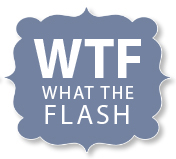 Become a seeker of light! In this seminar, the most important thing we have to do is to learn how to "see the light". A lot of things will affect what the effects of a light source are, and how your photos are affected by said source. The brightness (or 'intensity') of the light source plays an important role, but, as we will explore in depth in the next chapter, is a lot less important than you might think. The color of light is essential - and some of the biggest challenges you'll meet in photography are the issues that arise when you start mixing different light sources.
Purchase the WTFlash Workshop and receive this seminar for FREE! For all information or to register, please click here:
http://www.uniquephoto.com/event/WTFlashWorkshop

FREE $20 Gift Card With Purchase Of Class (May not be combined with other offers or promotions.)
INSTRUCTOR BOB DAVIS: I have written a book Lights, Camera, Capture Creative, Lighting Techniques for Digital Photographers. I am proud to say it's also an App for the iPad and was the number one selling App in photography on the Apple App Store.

I'm not a newcomer to the photographic industry. I've been a professional photographer for over 25 years. It was obvious to me at an early age that being a photographer was what I wanted to do with my life!

My passion for photography began back in high school when I became the editor of my newspaper. I then went on to Columbia College and was named College Photographer of the Year. With this came a full time job at a daily newspaper in Chicago and then on to a full time position for 14 years at the Chicago Sun-Times newspaper.
You May Also Like
Product #: WCG407

Manufacturer #: 407