FujiFilm Instax

Fujifilm's Instax camera-line delivers accurate and attractive images printed instantly. In just moments, your photo prints are ready to share utilizing an integrated printing and developing system that comes automatically built right into the camera. Shoot and immediately see your printed results! The Fuji Instax line of cameras features five different models to best fit your personal preferences and style.
Like the Polaroid camera, the Fuji Instax camera originally launched in the late 1990's and is capable of instantly printing photos straight from the camera. The Instax line features different models such as the Instax Mini 7s, the Instax Mini 25, the Instax 210, the Mini 8, and the Mini 50s. The Instax camera exposes its film through the backside of the photo, reversing the order of the dye layers. Because of this, the images can be shot without the need for a reflex mirror. The Fujifilm instant camera can even provide improved color balance and tonal range over that of the Polaroid cameras. There is no doubt that the Instax outperforms all other cameras in its class.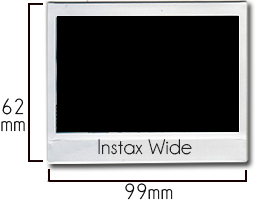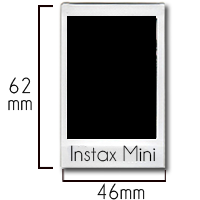 Fuji Instax photos are available in two sizes: wide and mini. The Fuji Instax 210 model uses Instax Wide Film and is capable of producing large, colorful 99(W) x 62(H) mm prints. For a more pocket friendly camera, the Fuji Instax Mini line of cameras use Instax Mini film and are capable of producing mini 46(W) x 62(H) mm prints you can slip right into your wallet for safekeeping or sharing with friends.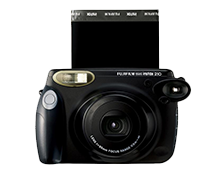 While Polaroid revolutionized in-camera instant film development, they have since discontinued their film leaving Fuji to be one of the only manufacturers of instant film aside from the Impossible Project. While instant film has had a rollercoaster ride of ups and downs, instant photography still remains popular with all ages of photographers and Fuji Instax continues to provide these instant fanatics the medium that embraces fun and spontaneity. If you are planning on buying a Fuji instant camera, check out this buying guide that goes over the basics of Fuji Instax cameras.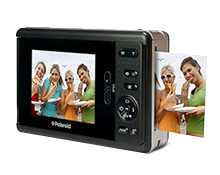 An instant camera comes with a self-developing film, which can produce printed image minutes after it is taken. This packet of self-developing film contains the required chemicals that are needed to develop the film. A pod containing these chemicals get broken open when a picture is snapped, or the picture is drawn out of the camera using specialized rollers. The photographs that come from these cameras have a distinct look that can easily be recognised a result of instant photography.