FujiFilm Instax

FujiFilm's Instax line of cameras deliver attractive and accurate images printed instantly. Utilizing an integrated printing & developing system built right into the camera, your photo prints are ready to share in moments. Shoot and see your results printed right away, without waiting! The Instax camera line features five different models to fit your personal preferences and style.
The Instax is a kind of Polaroid instant camera that was launched during the late 1990's for providing instant photographs. It comes in different categories such as the Instax Mini 7s, the Instax Mini 25, the Instax 210, the Mini 8 and the Mini 50s. This Fujifilm camera also has the ability to expose the film through the backside of the photo, thus reversing the order of the dye layers. This ensures that the images do not need a reflex mirror to be shot. The Fujifilm instant camera even provides improved color balance and tonal range that is better than other instant Polaroid cameras. While talking about the credibility of an instant camera, there is not even an iota of doubt that the Instax is definitely miles ahead of the other cameras in its class.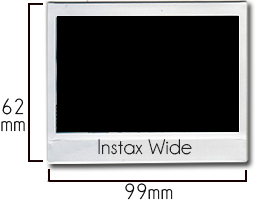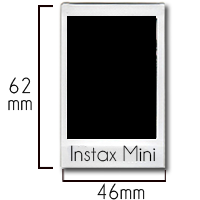 Fuji Instax photos come in two sizes; wide and mini. The Fuji Instax 210 model uses Instax Wide Film and is capable of producing large, colorful 99(W) x 62(H) mm prints. For a more pocket friendly camera, the Fuji Instax Mini line of cameras use Instax Mini film and are capable of producing mini 46(W) x 62(H) mm prints you can slip right into your wallet for safekeeping or sharing with friends.
Need help making a choice? View our Instax Buying Guide to learn more.