The Basics of Nikon Flash
Product #:

UUU712
Manufacturer #:

UUU712
UPC:

UUU712
Overview
Beautiful natural lighting is a photographer's best friend. Unfortunately best friends aren't always around and neither is perfect natural lighting. In fact the best natural light only hangs around for an hour or two everyday and sometimes its just plain nasty out. So having a flash can really help you out.
---

What is the Unique Photo Expo?
From Beginners to Professionals...
Don't Miss NJ's Largest Photography Event Ever!
Learn from the world's best photographers
Explore and experience photo excursions
Interact with manufacturer representatives
Shop and take advantage of incredible sales
Enjoy surprises, raffles, and more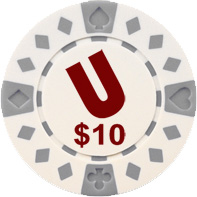 FREE $10 Token With Purchase Of Class
Please bring your camera, a notebook and pen. Please note that there will be no refunds or rescheduling for any Unique Photo Expo Classes.
View the Highlights of Last Year's Unique Photo Expo
Product Reviews
There are no reviews for this product.